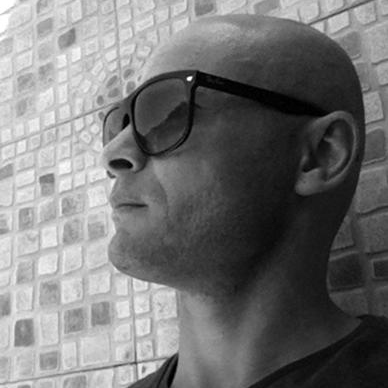 ---
---
Steve EKMAN was born in Toulouse and developed from a very early age in a modern and diverse musical environment dominated by the sounds of funk, new wave, and pop. The beginning of the 90's marked a decisive turning point in his musical tastes with the discovery of the house and techno movement imported from Detroit and elsewhere.
In 1994, with precociously advanced musical tastes for his age and surroundings, the young Steve Ekman created his first experimental medleys on cassette tapes, using only two second-hand tape recorders and a homemade audio system.
He loved the sound of the moment and listened to the whole range of electronic music then available to him (hip hop, new school, intelligent dance music, synth pop …).
In 2000, when virtual sequencers first became widely available, Steve EKMAN created his first compositions. His musical appetitessaw him develop over time into both a percussionist and a DJ, but also move deeper into the realms of sound technology.
His compositions often drew on electro or techno influences, and his performances were of a piece with his style and artistic universe: resolutely challenging, dark, brilliant – but always fundamentally groovy and captivating.
Refusing to be categorised, Steve EKMAN preferred to speak of influences (pop, house, new wave …) rather than be pigeon-holed or compared to other artists, "because everyone is different and that's what makes every single artist valuable."
Steve EKMAN speaks out for a mature, sophisticated, individualistic style of music and a cultured, cerebral, structured approach in his artistic endeavours.
Noar WALD and Steve EKMAN formed a duo (Modok & Strof) that combined their different experiences and musical affinities, showcasing their creativity in live sets and rich, varied co-productions.