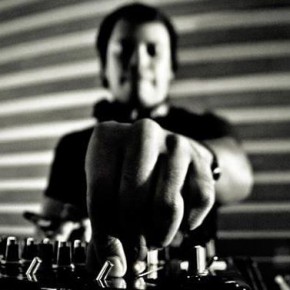 ---





---
Originary from Reims (north east of France), Fabien Sense moved to Montpellier in 2001. Influenced in his youth by '90 belgium and german sounds (Technotronic, Roland Casper, Westbam, CJ Bolland…), he is truly his musical style arriving in southern.
Fan of rave culture and his evolution with artists like Miss kittin, Josh Wink, Richie Hawtin, Aphex Twin, Radioslave, Sleeparchive, Ivan Smagghe, Michael Mayer, Hell, he likes also new and futurist sounds coming from house, tek house, inde-dance and techno….
Dj for more 12 years, he begins to play in public in Montpellier, at Villa Rouge, Daytona, Mix Koffee, Nitro, and then in Europe :
Rachdingue (Spain), Pier (Italy), Winchester (Uk), Ziehwerk (Germany)….
In 2010, Fabien Sense create his dj team and events agency : Magic Events. He organises diverse parties in south of France. It's for him
a way to gain a greater notoriety. With these events, he meets artists like Max Cooper, Heartthrob, Fairmont, Phil Kieran, Hobo, Markus Lange, Angy Kore, Secret Cinema…..
During Summer 2011, he meets Markus Gibb, with whom he sympathizes quickly and decide to collaborate to produce and associate them diverse visions of music, between melody, acid loops, distorted voices and groovy beats coupled to deep basses…..for him the definitive link between his childhood love for oldschool electronic and the current trend, more and more innovative.