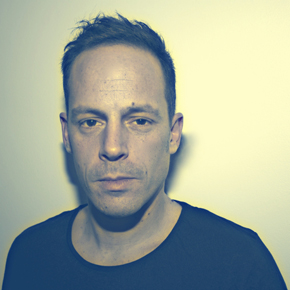 ---
---
French DJ and musician, former saxophonist, Damien Pontonnier has been rocked by the jazz, the new wave, the rock and the 80's music.
He became in the 90s, resident deejay of numerous famous clubs in north of Spain.
He lives now in Paris, but he has been one of the pioneer of the electronic sound of north of Spain. He made an outstanding
contribution to its development by booking the leading stars of the international scene.
With an extensive experience of the dance-floor and a big musical culture, he became a superb music producer, recently revealed by his "As A Replicant" EP coming from Jennifer Cardini's Correspondant imprint, and assured him a cosy place in the label's ever-evolving artist roster, putting the Frenchman at the forefront of electronic dance music.
His music is supported and played by international artists such as Nhar, Chloé, Ivan Smagghe, Jennifer Cardini, Matt Walsh, Remain, Ewan Pearson, David Shaw, Daniel Avery, Tim Paris, Barnt, Clément Meyer and many others.
This artist is on fire and more music and projects are to come !!