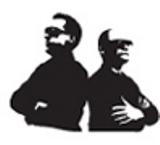 • Steve SIOUL
Steve SIOUL, President of Rock To The Beat Records, initially developed his skills in management, strategy, and business. A percussionist and lover of contemporary sounds, he very early became interested in electronic music. Starting in 1998, he began to write his own songs, then to mix, then to learn more and more about the various technical aspects of sound in order to feed his passionate and demanding love of music.
• Arnaud DUJARRIC DE LAGARDE
Arnaud DUJARRIC DE LAGARDE, a sound engineering graduate from the Institut Musical de Formation Professionnel in Salon-de-Provence and a boss of Mastering Studio : DIVINE SOUND STUDIO, also cultivated his computer and business expertise. He carved out a technical and musical career starting in 1995 in Paris and environs (The Queen, Man Ray, Mezzanine de l'Alcazar, Nirvana Lounge, Wagg, Bains Douches, Gibus, Bus Palladium …) He then dedicated himself to sound technology and polished his skills in the recording studio.